WELCOME STUDENTS!
Please email our director with any questions or registration: [email protected]
POPP
Who are we?
Port Orange Presbyterian Preschool is a place that provides a Christian-based, safe and caring educational environment. Perfect for 3 to 4 year olds, our budding little students can learn and grow through creative activities and educational programs, guided by a warm and devoted staff.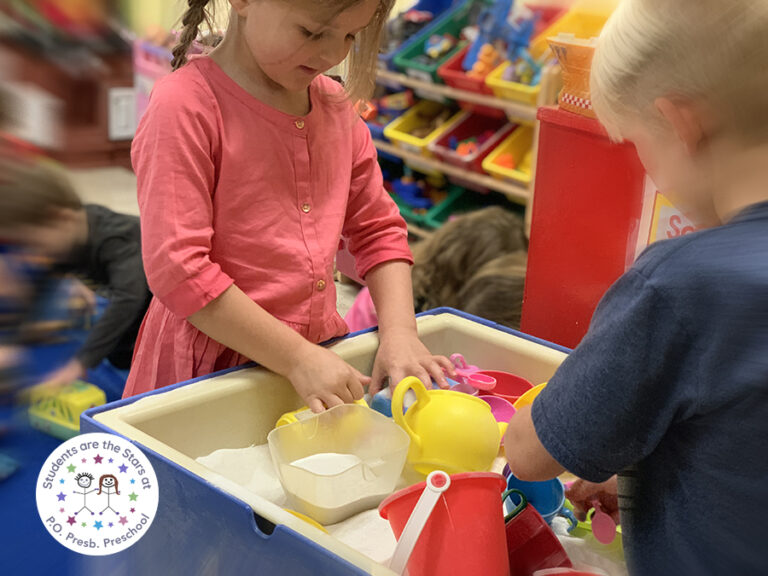 WHAT DO WE TEACH
At Port Orange Presbyterian Preschool?
As a Christian preschool, we introduce some of the major truths of our faith, mainly that God loves them, God created each of them special, that we are all part of God's family, and God takes care of us all. In addition to being included in the daily curriculum, faith is taught during chapel time two weeks per month.


CONTACT US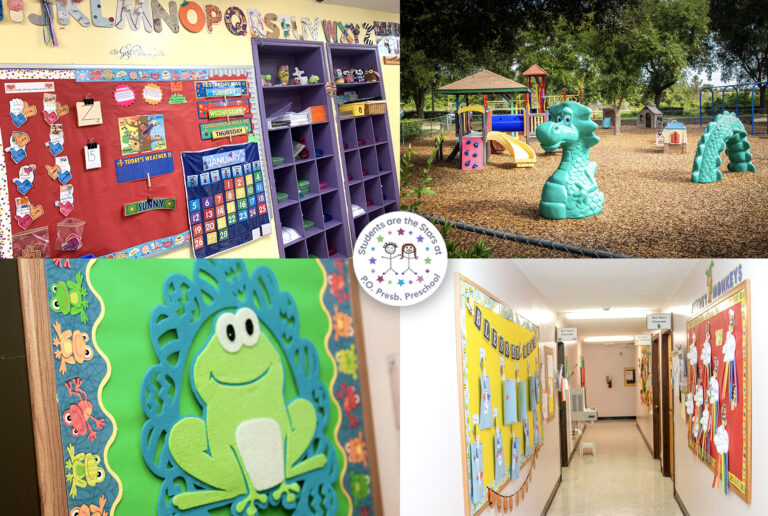 We work with the Early Learning Coalition of Flagler and Volusia to help prepare your children to enter kindergarten fully equipped and ready to continue their educational journey. Our daily lessons follow the  Learning Beyond Paper this year and supplementing with Handwriting without tears Curriculum for our four-year-old classes.
We offer music and movement class, tumbling, and children's yoga classes, which are incorporated into their day. We introduce concepts such as table manners; politeness; emotions and attitudes; sharing; respect for our teachers, friends and ourselves; and healthy living.
LICENSE # C12VO0131
HOW WE TEACH
And goals for our classes
Our goal is to teach children as you would at home – with patience, love, understanding and guidance. We are not only concerned with their educational achievements, but also their social development and awareness of the world around them. We work on developing social skills and foster their natural curiosity and love of learning by creating an environment where children can explore and create in a variety of hands-on activities.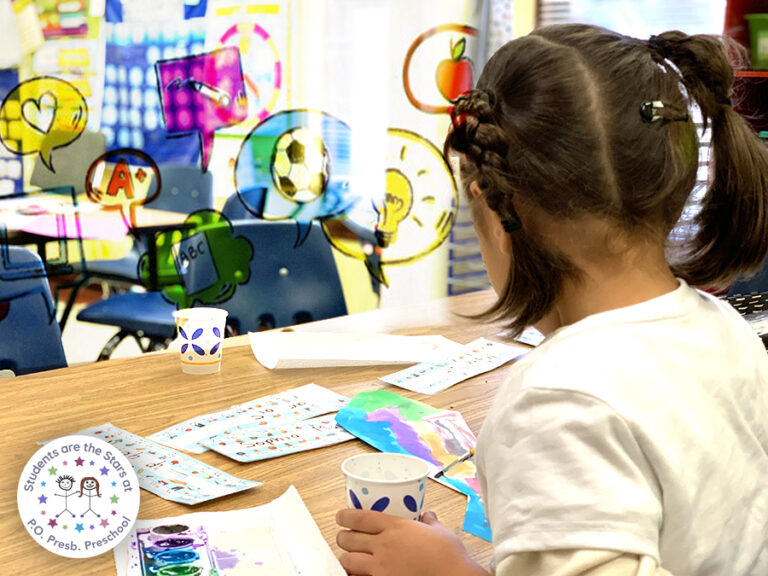 4 YEAR OLDS 8:30 am – 1:30 pm
Monday, Tuesday and Thursday
VPK Voucher accepted

3 YEAR OLDS 8:30 am – 12:30 pm
Wednesday and Friday. $215 per month with a $135 registration fee due upon enrollment.
Siblings receive a 10% discount.
More info needed?
Please feel free to contact Robyn Pickens, Director of the Preschool at 386-760-8700 or email her at [email protected]