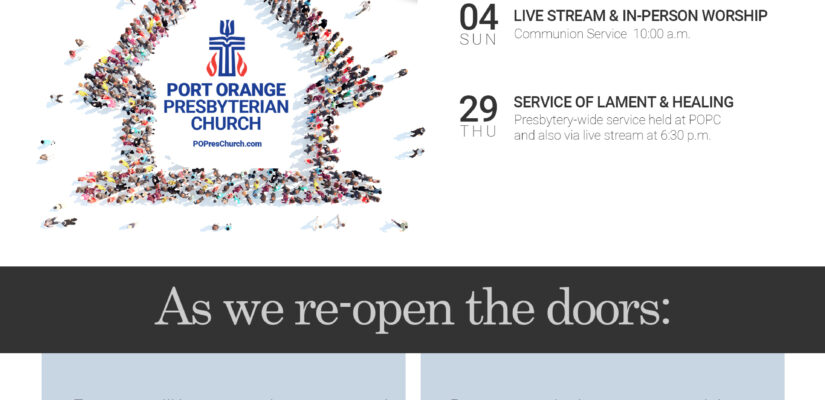 Returning to In-Person Worship
We will resume in-person worship on Sunday, October 4, with one service at 10 a.m., while continuing to live stream the service for those who feel more comfortable watching from home. To help keep all of
us safe, the church will continue to follow some health protocols:
Everyone will be expected to wear a mask or face shield throughout the service
Temperature checks will be made at the entrance, and everyone will be asked to use hand sanitizer
Pews are marked to promote social distancing
Anyone who is not feeling well is asked to remain at home
We will also offer a limited fellowship time with at least coffee in the Fellowship Hall beginning at 9:30 a.m. We are excited to begin to bring our church family back together under one roof. If you have questions, please call the church.